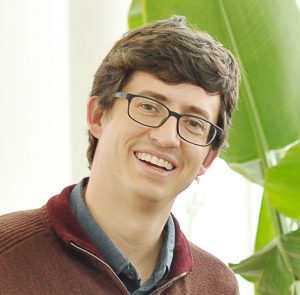 Daniel Johansen
Myofunctional Therapist
Daniel graduated from Timpview High School in Provo, Utah, and now lives with his family in Cedar Hills, Utah. He received an associate's degree from Utah Valley University and graduated with a degree in psychology from The University of Iowa.
Before moving to Iowa, he worked as a Family Support Provider, working with children and teens with various behavioral, physical, and mental disorders. In Iowa, he worked for several years for the Iowa City Community School District in the behavior disorder classroom. He has spent the past 7 years as a circus ringleader (full-time stay-at-home dad for 3 amazing children) and has loved it.
He has recently become a Certified Myofunctional Therapist and is very excited to apply what he has learned to help children and adults breathe, sleep, and live better.
Patient Testimonials
Brad Duerson
Dr. Johansen is very personable and knowledgeable! I went to bed one night without my Vivos and woke up gasping for air. I put in my Vivos appliance and slept well the rest of the night. I needed to know this wasn't a fluke, so I purposefully went to bed the next night and had the same result after putting in my Vivos. :)
Sarah
Dr. Johansen is incredibly knowledgeable and cares so deeply about airway health! She makes Myobrace so fun for children! I recommend her to everyone I know!
Rachel Loeffler
Dr. Johansen is such a personable and caring doctor. Every time I interact with her, I feel that she genuinely has my best interest at heart. I highly recommend her.