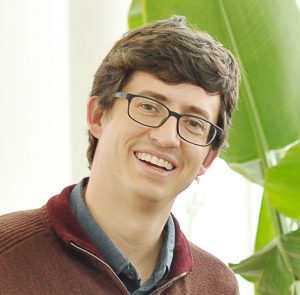 Daniel Johansen
Myofunctional Therapist
Daniel graduated from Timpview High School in Provo, Utah, and now lives with his family in Cedar Hills, Utah. He received an associate's degree from Utah Valley University and graduated with a degree in psychology from The University of Iowa.
Before moving to Iowa, he worked as a Family Support Provider, working with children and teens with various behavioral, physical, and mental disorders. In Iowa, he worked for several years for the Iowa City Community School District in the behavior disorder classroom. He has spent the past 7 years as a circus ringleader (full-time stay-at-home dad for 3 amazing children) and has loved it.
He has recently become a Certified Myofunctional Therapist and is very excited to apply what he has learned to help children and adults breathe, sleep, and live better.
Patient Testimonials
Emily Beaty
Meeting with Dr Johansen has changed the way I think about my sleep and my health. Small health annoyances that I thought were normal are going away and so many aspects of my health are improving after just a few months of treatments. She is amazing!
Chelsea Messick Chen
We love Alpine Airway Wellness! Doctor Johansen is an expert in her field and has improved my 3 kids' overbites, teeth alignment, and correct breathing positions! Treating them young and avoiding braces is the way to go! I wish I had this opportunity as a kid. Her office creates a fun atmosphere that all my kids love!
Paige Eliason
We love Dr. Johansen! She is very passionate and knowledgeable about her work!