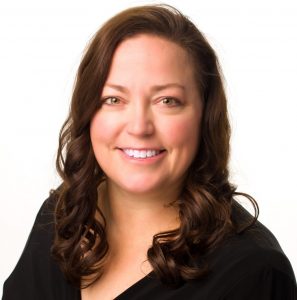 Lori Jones
Financial Coordinator
Lori began her career working as an assistant in a physical therapy office. She went on to manage several medical offices and learned how to do medical billing. She moved over to the dental field 10 years ago to manage a Sleep and TMJ dental office. She has had extensive training on TMJ procedures, sleep and airway disorders and myofunctional therapy. She has worked both hands-on patient care and front office with patient accounts.
She had the opportunity to travel the country as an advisor to 40+ dental offices wanting to integrate sleep treatment into their dental practice. She is excited to be back in the office working with patients, especially children. She has personal experience with her own kids going through treatment and has seen a remarkable change in their lives. In her free time, Lori enjoys being with her family and traveling. She volunteered as a coach for each of her four children in their respective sports teams. She likes to play pickleball and volleyball in her spare time. Lori and her husband enjoy watching movies and seeking out new adventures.
Patient Testimonials
Emily Beaty
Meeting with Dr Johansen has changed the way I think about my sleep and my health. Small health annoyances that I thought were normal are going away and so many aspects of my health are improving after just a few months of treatments. She is amazing!
Sarah
Dr. Johansen is incredibly knowledgeable and cares so deeply about airway health! She makes Myobrace so fun for children! I recommend her to everyone I know!
Chelsea Messick Chen
We love Alpine Airway Wellness! Doctor Johansen is an expert in her field and has improved my 3 kids' overbites, teeth alignment, and correct breathing positions! Treating them young and avoiding braces is the way to go! I wish I had this opportunity as a kid. Her office creates a fun atmosphere that all my kids love!